Former German President Christian Wulff inaugurated Germany's first compact plant to produce bio-LNG from biomethane in Darchau on August 9, together with the board of the Darchau Agricultural Association.
Attended by more than 300 people, the event registered a huge interest from institutions and operators. Hosted by Ruhe Biogas Service and Green Line Liquid, the inauguration started the first German plant that turned manure into liquid gas which can be used to power trucks and buses."This is promising technology, a fascinating thing," Wulff said. It is about independence from countries that have fossil fuels, but also about the future of future generations. "Lower Saxony is actually a particularly good leader in renewable energy, we can be proud to be a promoter. We have a lot more biomass than we use."
"This is a great success of our consolidated partnership with Ruhe Biogas and Green Line Liquid and a meaningful moment for Ecospray: we are proud to provide the innovative technology that allows direct and local production bio-LNG from livestock manure." says Giorgio Copelli, Ecospray Industry & Renewables Director.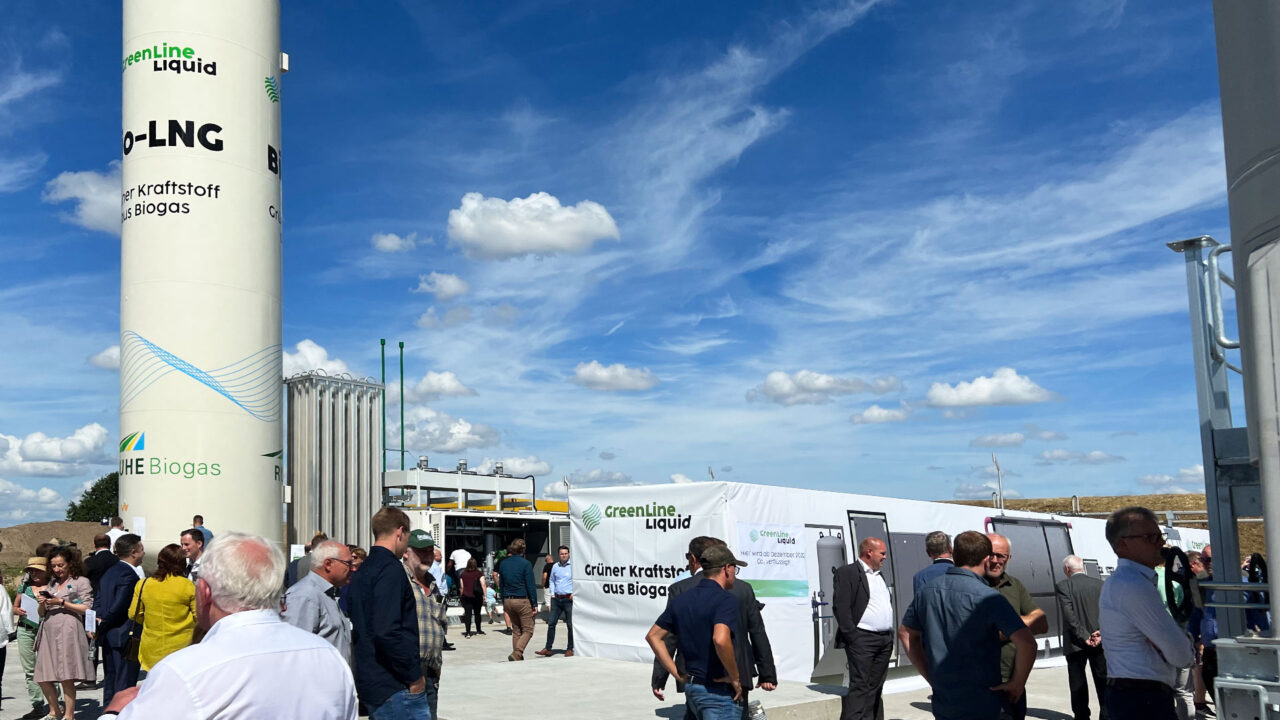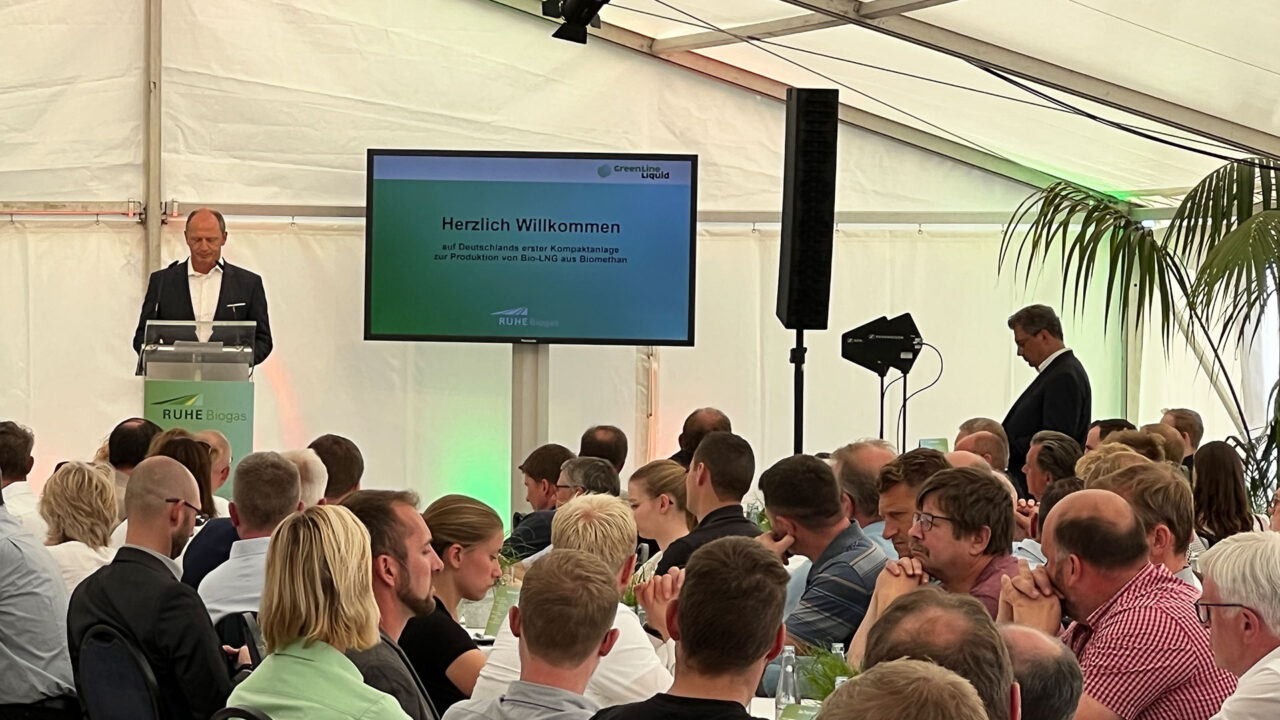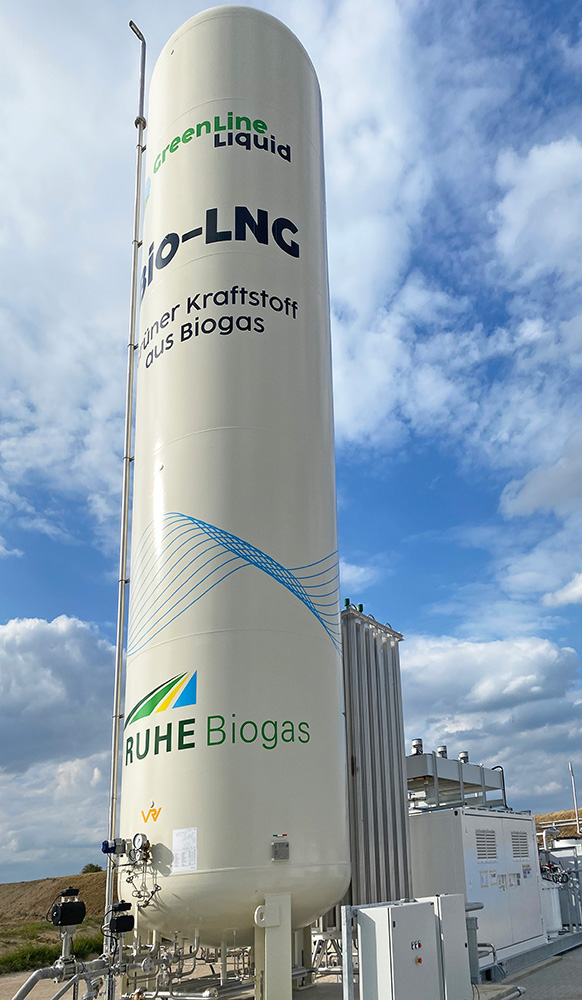 With a daily production of up to three metric tons, one of the strongest points of this technology is its compactness "We could do with a lot of small, decentralized bio-LNG plants in Germany right now," says Kunibert Ruhe, board member of Agrarvereinigung e.G. Darchau and shareholder of RUHE Biogas Service GmbH "Agricultural businesses can produce biogas self-sufficiently in the form of a circular economy using residual materials from their own farms and from businesses in their region and refine it into bio-LNG."
The compact unit in Darchau alone replaces about 1.3 million liters of fossil diesel per year and saves up to 7,000 tons of CO2."In principle, any agricultural operation can become a bio-LNG production facility. The new liquefaction module can be retrofitted to operators of existing bio-gas plants who are looking for a follow-up concept to the EEG subsidy for the conversion of biogas into electricity," explains expert Ruhe. Bio-LNG is therefore attractive to farmers because heavy goods traffic is desperately seeking a climate-friendly alternative.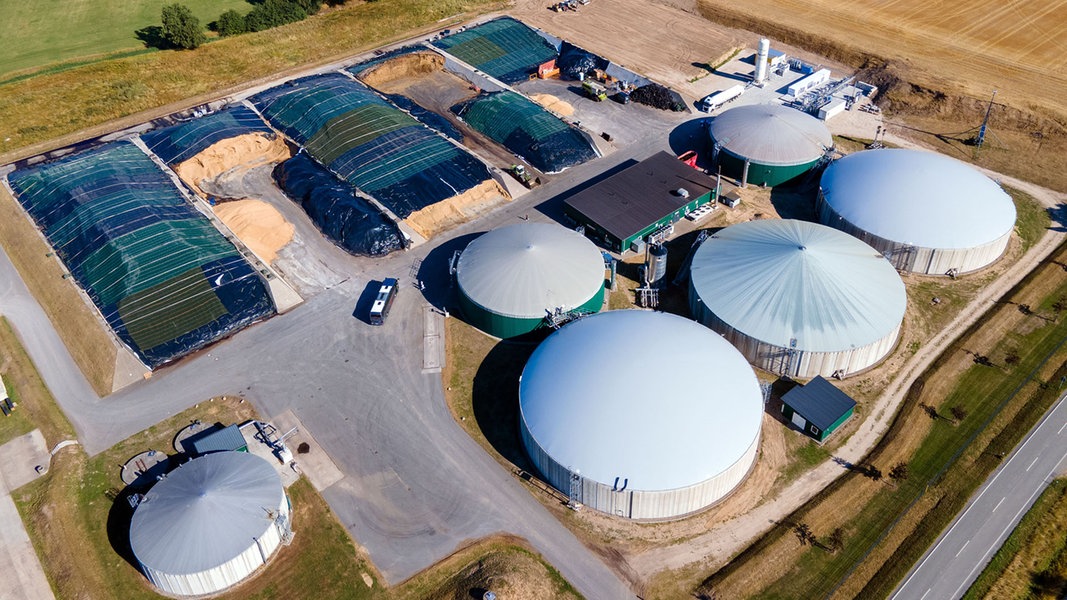 Kunibert Ruhe extrapolates the potential: "Only about 30 percent of farm manure is currently used in conventional biogas plants. If we were to use 100 percent in the future and process it into bio-LNG, we could supply about 37 percent of the truck fleet." This does not include other residual materials from agriculture, such as straw and fodder residues. The annual production of CO2-free fuel from the Darchau plant has already been contractually secured by Q1 Energie AG, an energy and service station company based in Osnabrück.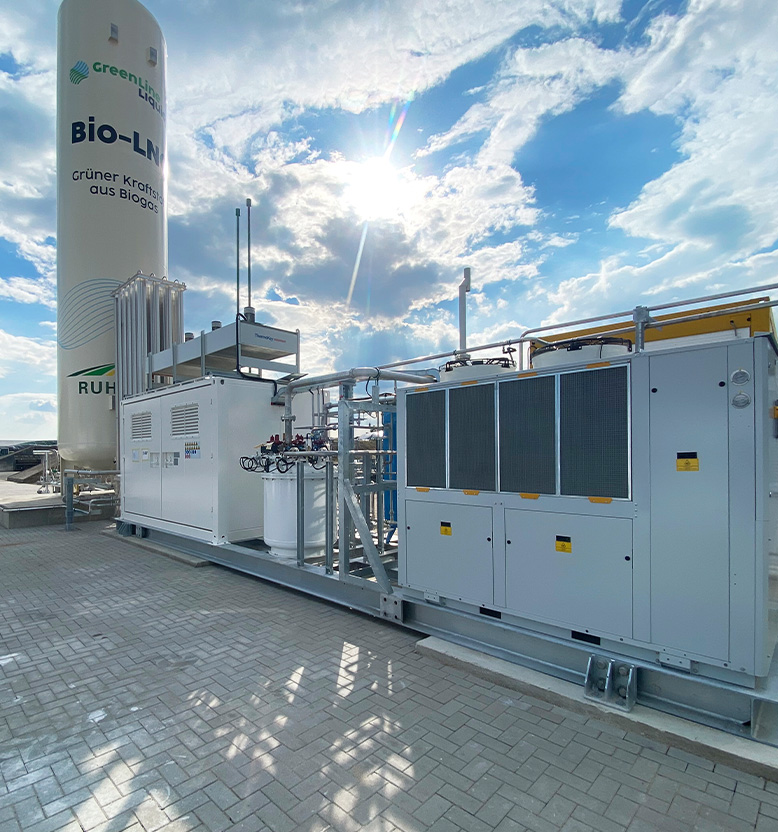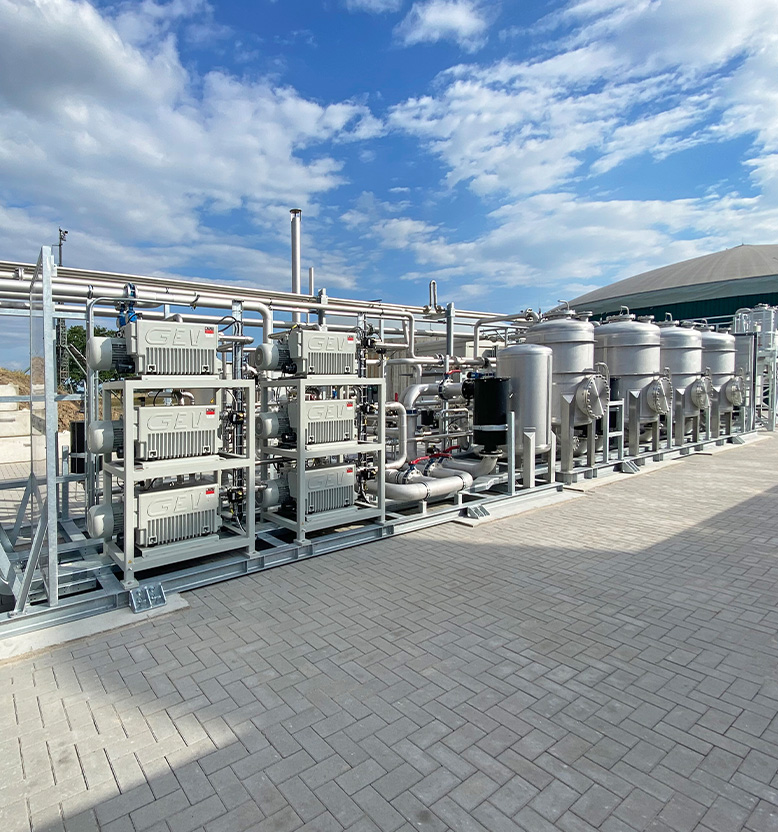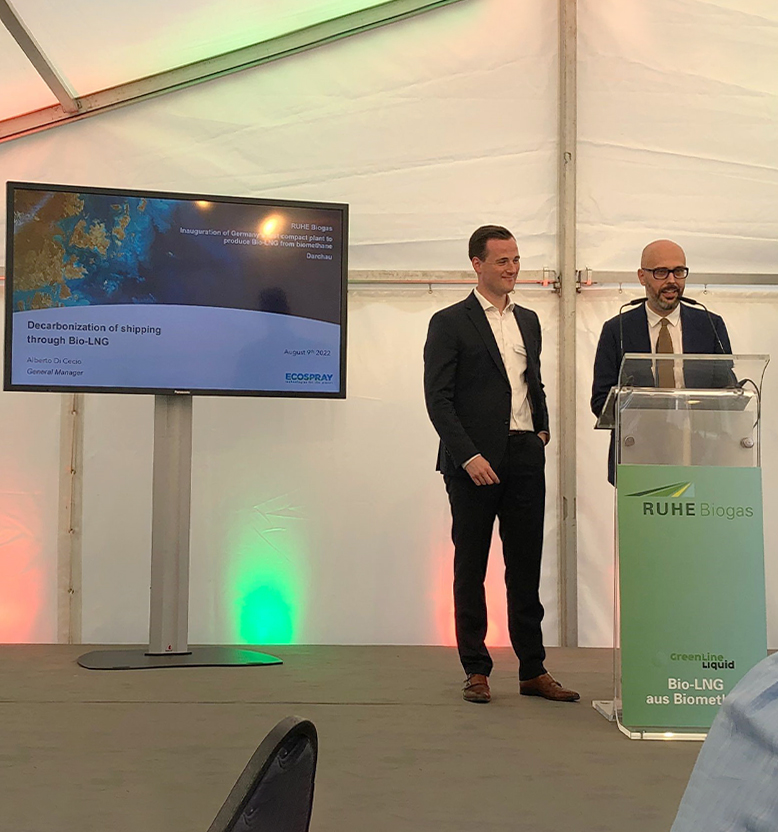 "Following the pioneering partnership project dedicated to the creation of bio-LNG in 2021 and the agreements signed on Mars 2022 which have solidified our joint commitment to bio-LNG and bio-LCO2 production, this plant is the realization of our idea of decarbonization of transport and a true example of energy transition through the use of carbon-neutral biofuels. For this reason, we consider this inauguration a significant milestone for our decarbonization roadmap including the challenging 2030 and 2050 targets set for the maritime industry" says Alberto Di Cecio, Ecospray General Manager.
Advantages and the market potential of the micro-scale liquefaction technology, as well as the authorization process and the security of the technology, were part of the conference that followed the visit of the plant and its inauguration. During his speech, Di Cecio talked about the significant perspective of the bio-LNG in the maritime sector "The IMO decarbonization targets will require both new technologies (e.g. carbon capture) and carbon neutral/negative fuels. Bio-LNG, and biofuels in general, will play a key role in the decarbonization effort of the global maritime industry, since they will be most likely among the easiest and most effective means of quickly implementing significant reductions in the CO2 footprint of the vessels and fleets."