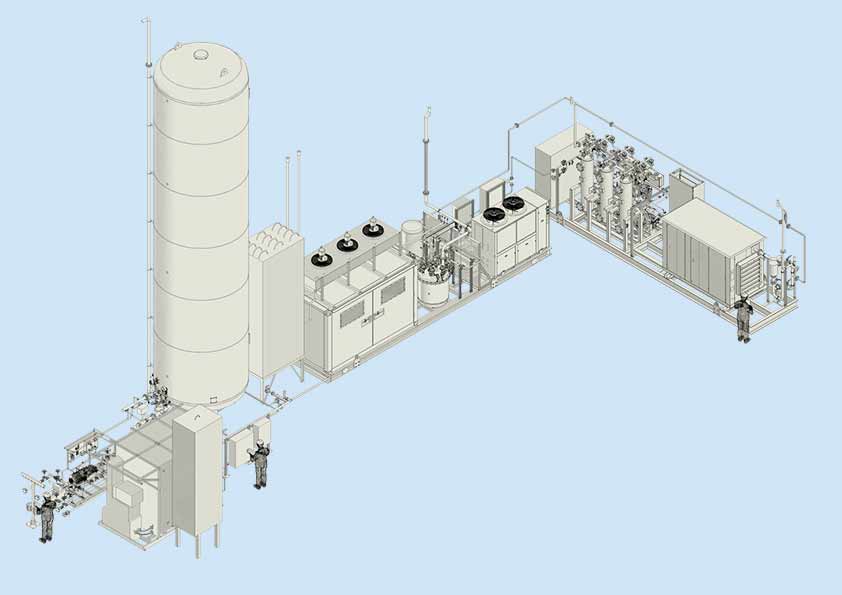 Ecospray provides turnkey solutions for the liquefaction of biomethane (bio-LNG) into high-quality fuel for road and naval transportation. Our micro-liquefaction systems are modular, and have a capacity of up to 40 tons/day, enabling any existing biogas plant to be converted into a system that produces bio-LNG, making it economically sustainable and profitable.
With a compact design (typical footprint based on 40ft container-type size – from #2 to #4 skids), our micro-liquefaction systems minimize the impact of installation and startup thanks to a design that is completely pre-assembled, welded, wired and pre-tested.
Ecospray can cover the entire biogas value chain, from pre-treatment and biogas upgrading to bio-LNG distribution, including a modular and scalable model that is particularly useful for those plants located away from the main gas pipelines.
The process is based on the compression and expansion of biomethane to reach the temperatures required for liquefaction without using nitrogen or other refrigerants, thus ensuring that this solution can operate independently from third parties.
Our liquefaction systems are characterized by: 
Standard module sizes: 3, 6, 9, 12, 15 tons/day – 1 and 2 MMSCFD
Single control system optimized with pre-treatment and upgrading
Low energy consumption (< 1 kWh/kgLNG) and high reliability components
Wide range of LNG output temperatures/pressures (sub-cooling available), std: -150÷-155°C @ 3÷4 bar
Fully automated and remotely operated for maintenance and supervision
Plant modularity allows incremental LNG production, partial redundancy and significantly reduces the need for on-site construction work.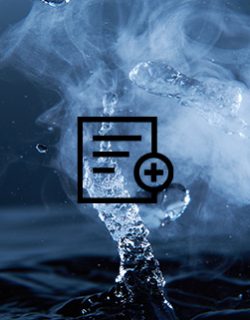 Product Technical Specifications
Discover product technical specs and more.