The use of fogging technology to increase plant performance has always been industry practice – such as for turbo-gas and condensers to recover the loss of capacity and thermal efficiency and producing additional MW.
The increasingly significant energy gains, further enhanced with Ecospray's latest Fogging solutions, are designed with the power sector and all energy-hungry industries in mind – such as incinerators and waste-to-energy plants, the paper and ceramics sector, and the cement and steel industries.
Using Fogging technology provides significant advantages for the power sector, which can introduce additional energy to the electricity supply at zero cost, and guarantees savings for other sectors which can self-produce more MW. Precisely for these reasons, our plants guarantee a very rapid return on investment, ranging from 8 to 24 months.
What's new: installations and commissioning in progress
Ecospray Fogging systems can be installed individually or combined for additional performance gains, and are compatible with systems of varying capacities.
One of the most interesting new features is High Fogging, or Wet Compression, which is characterized by its ease of installation and adjustment – and also available as a retrofit.
Currently, several high-fogging installations are being commissioned for the iron and steel sector in North-Eastern Italy (Trieste) on medium-small turbines. These installations will enable a 6.3% increase of total power for the turbines.
In the power sector, we are installing two Double Fogging systems in Germany, which combine the benefits of Internal and High Fogging.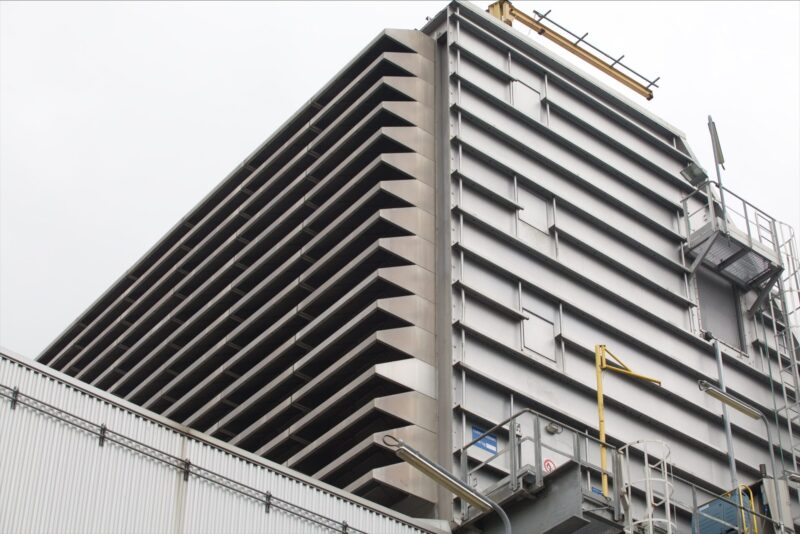 In first plant's case, the Air Intake allows for air to enter on a single side while the plant's regulation is managed via the electrical panel we supply – which is equipped with integrated logic and an HMI interface panel, allowing the customer to monitor the plant from a DCS, while the operation is performed directly on site.
In the second plant, Air Intake is arranged on three sides and, based on specific customer requirements, the logic for this will have been integrated on the central DCS, thus allowing the management of the plant exclusively from the control room.
The energy gain obtained by installing Double Fogging on large gas turbines such as these – AE94.3, 300 MW – is 13.3%.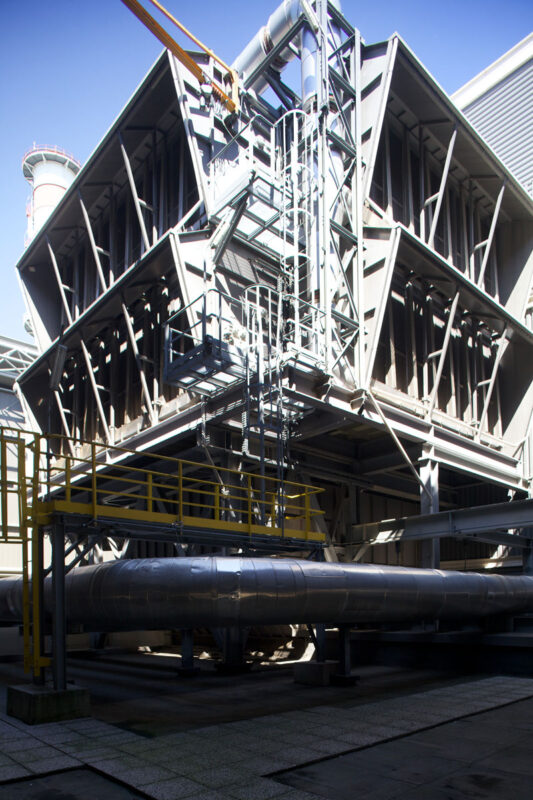 Increase the energy efficiency of your system
To quickly find out what the potential energy gain can be for each type of system, and which Fogging would best suited according to the specific characteristics of your system, we have prepared a short test which only takes one minute to complete.
Ecospray has designed 5 Fogging solutions which are suitable for systems with different characteristics: Internal Fogging, High Fogging, Double Fogging, External Fogging and Condenser Fogging.
In this video interview, Raffaele Menditto and Giulia Risi, Sales Manager and Mechanical Engineer at Ecospray respectively, describe the characteristics and advantages of the various Fogging systems and how they can be integrated into plants of different capacities.
Ecospray provides global support across the entire value chain: from commissioning to installation, and throughout the entire system lifecycle, with support when needed and real-time system status monitoring upon customer request, ensuring continuity of performance over time.
In light of global warming and the resulting unpredictable climate change, Fogging technology is more relevant than ever before.
Consistent with its commitment to creating clean energy globally, Ecospray has improved the features of its fogging systems to ensure ever-higher performance gains.