We believe in the human factor: our training programs are key to making your investment profitable.
Our goal is to allow you to focus only on your business: for this reason, we provide a wide range of training courses for operators in the management of our installed solutions.
We have recently decided to enhance our online training programs site, turning it into a powerful training digital platform.
"Proper operator training, both ashore and onboard, is the key element to increase personnel's proactivity in the operation and maintenance of our systems, which translates into greater reliability and optimization of the systems themselves"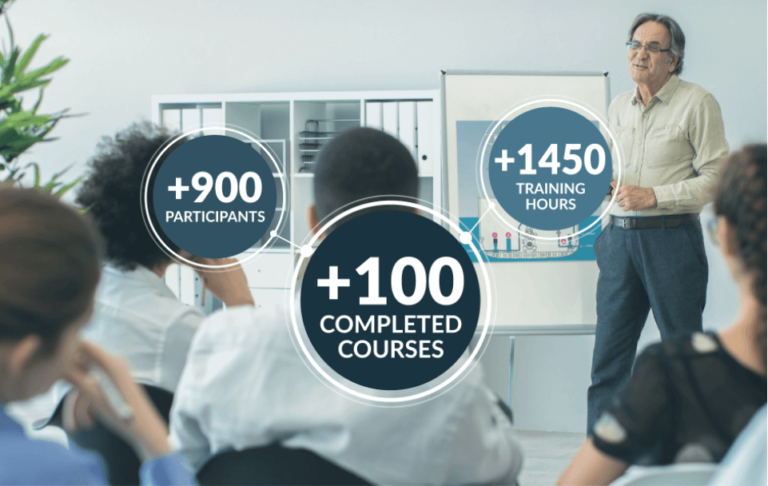 EsTC Platform Key Elements
Ecospray has been providing training courses for several years through the Ecospray Training Center – EsTC. 
In early 2020 we decided to grow it and evolve it into a new online version.
The portal has been completely revised in its design and aestethics; the structure has been designed and optimized to allow a better user experience and – extremely important – to guarantee flawless navigation from mobile devices.
Users can now easily:
register on the portal
browse through the various courses
choose to enroll in courses that interest them
request information on courses availabilty – be they online, in class or tailor-made
access course material in PDF and video format both.
The new Ecospray Training Centre presents a wide range of courses, both for marine and industry sectors, delivered worldwide, either in dedicated training centers or online. Each Course formula is designed to meet our client's needs and to respond to every special request.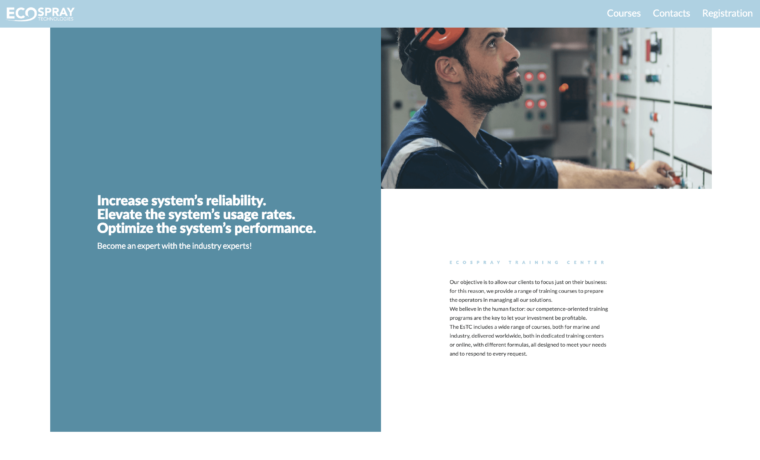 What's Next: Skilla Pills
"The global health emergency resulting from Covid-19 pandemic has pushed us to speed up the online of the portal, leading us to foresee more phases of release, but we must say that the first feedback we have received speaks of a real success of the initiative"
This is why we have decided not to stop and to go further, as is typical of our nature.
We are developing new very short duration courses, oriented to specific topics, and very useful to crew members and officers who operate on our systems to increase their skills: we have called them Skilla Pills.
These are "Training Pills" where each Pill is a complete video-course dealing with a specific aspect in a meticulous and in-depth way: in a few minutes the essential concepts of the topic are brought into focus, the contents are easily memorized and presented in a clear and engaging way.