At the head of Ecospray from December 2021, they need no further introduction: Franco Porcellacchia, the new CEO, and Alberto Di Cecio, now in the role of General Manager, both have guided our Marine BU before, and now, together, they are ready to face bigger challenges in the name of continuity, growth and evolution.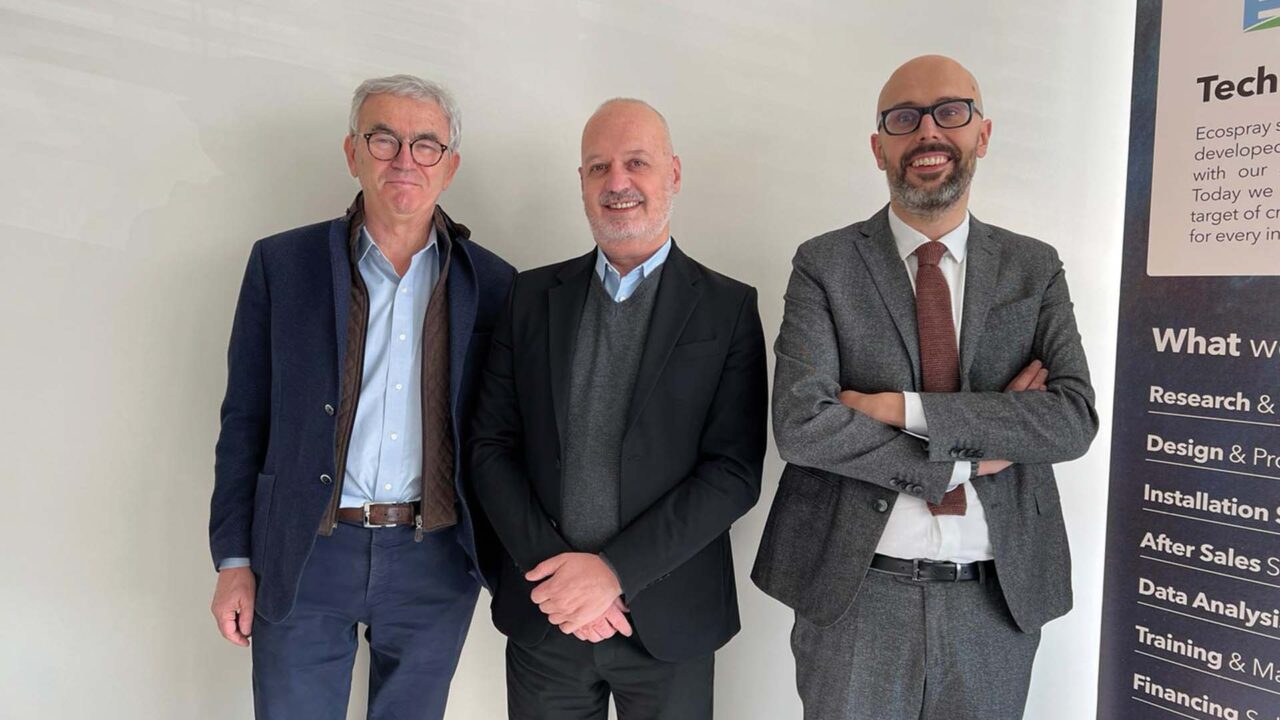 Franco Porcellacchia, Maurizio Archetti and Alberto Di Cecio.
Franco Porcellacchia – already Vice President of Sustainable Innovation and Infrastructural Development for Costa Group – with a career spanning more than 40 years, claims to be "honored for this new position and to be able to work again in Ecospray, which I consider as a family: for this I thank the Carnival Group and Ecospray ownership, with whom we fully share objectives and strategies".
Alberto Di Cecio, in his first declaration as General Manager, says: "2022 will see us engaged very actively on two main fronts: Carbon Capture and Bio-LNG. In fact, among our company goals is the construction of several biomethane and CO2 liquefaction plants, as well as the study and development of different solutions for decarbonization, both for marine and industrial applications."
2022 will also be a key year of tests for other technologies currently under development: the R&D department, always the true beating heart for Ecospray, is engaged in numerous projects to respond to air and water pollution issues, together with renewable fuels optimization and sustainability.